Conference speakers and panellists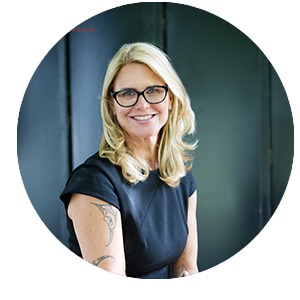 Dr Hinemoa Elder is of Ngāti Kuri, Te Aupouri, Te Rarawa and Ngāpuhi descent. She is a Fellow of the Royal Australia and New Zealand College of Psychiatrists. Dr Elder is the Professor of Indigenous Health Research at Te Whare Wānanga o Awanuiārangi. She is also a Eru Pomare Post Doctoral Fellow, Health Research Council of New Zealand. Hinemoa is also the Māori Strategic Leader for the Centre of Research Excellence (CoRE) for the Ageing Brain.
Dr Elder is an advocate for use of Te Reo Māori and is a graduate of Te Pīnakitanga ki te Reo Kairangi, rangapū tuarima (Te Wānanga o Aotearoa).
She has a PhD (Massey University, 2012) that developed theory and a novel recovery approach grounded in Te Ao Māori, for young Māori with traumatic brain injury, their whānau and professionals.
Since 2007 Dr Elder has worked in the area of Youth Forensic Psychiatry in the Waikato, Auckland and Northland regions writing reports for the adult, youth and family courts. Dr Elder also continues to provide neuropsychiatric assessment and treatment working with young people and whānau with traumatic brain injury.
Dr Elder has served on several Ministry of Health reference groups including the expert advisory group of Blueprint II, which articulated the framework for New Zealand Mental Health service funding.
She is a deputy psychiatrist member of the NZ Mental Health Review Tribunal, a Specialist Assessor under the Intellectual Disability Compulsory Care and Rehabilitation Act 2003. Dr Elder is also an invited Research Associate of the Person Centred Research Centre, the National Institute for Stroke and Applied Neurosciences and is a member of the Māori Advisory Committee of the Centre for Brain Research, University of Auckland. Dr Elder is a Trustee and Director of Emerge Aotearoa, a national NGO and an Advisory Trustee on Te Puna Ora o Mataatua Chartitable Trust.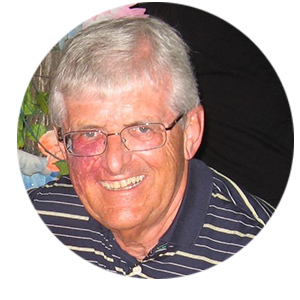 Gerry Ferguson is a University of Victoria Distinguished Professor of Law who specializes in criminal law. He is also a senior associate with the International Centre for Criminal Law Reform and Criminal Justice Policy in Vancouver. Professor Ferguson is a member of the United Nations Office on Drugs and Crime Anti-Corruption Academic Development Initiative (ACAD) under whose auspices he has published his open access e-book, Global Corruption: Law Theory and Practice (2017). He is also the co-author, with Justices Dambrot, of the annually updated two-volume book, Canadian Criminal Jury Instructions and he is the Canadian Overseas Reporter for the Australian Criminal Law Journal. Professor Ferguson is the author of many articles and book chapters on mental disorder in the criminal process and he has taught criminal law as a Visiting Professor at the University of Hong Kong, the University of Auckland, Monash University, the University of Malaya and the University of Airlangga in Indonesia.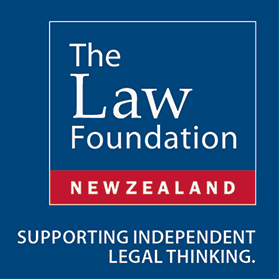 Gerry Ferguson's attendance at the conference has been helped with the assistance from the New Zealand Law Foundation.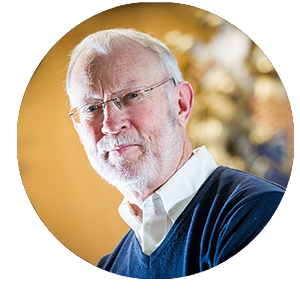 Ronnie Mackay is Professor of Criminal Policy and Mental Health at Leicester De Montfort Law School and has written and researched on mentally abnormal offenders for many years. He is the author of Mental Condition Defences in the Criminal Law published by Oxford University Press together with numerous other scholarly publications. He was a member of the Parole Board of England and Wales from 1995 to 2001. He has acted as a consultant to the Law Commission for England and Wales for whom he has conducted empirical studies on unfitness to plead, the insanity defence, diminished responsibility, provocation and infanticide. His empirical research into diminished responsibility was cited recently by the Supreme Court of the United Kingdom in Golds v R (2016) EWCA Crim 748.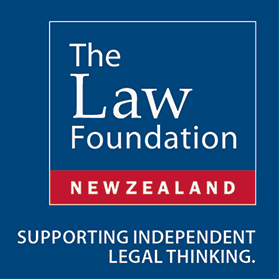 Ronnie Mackay's attendance at the conference has been helped with the assistance from the New Zealand Law Foundation.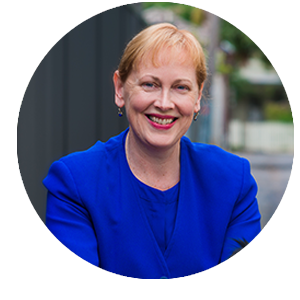 Professor Bernadette McSherry is the Foundation Director of the Melbourne Social Equity Institute and an Adjunct Professor of Law at the Melbourne Law School, University of Melbourne and the Faculty of Law, Monash University. Professor McSherry has honours bachelor degrees in Arts (majoring in Politics) and Law, a Masters and PhD in Law and a Graduate Diploma in Psychology. She has published widely in the fields of mental health law and criminal law and in 2007, she was appointed an Australian Research Council Federation Fellow. In 2011, Professor McSherry was elected a Fellow of the Academy of Social Sciences in Australia and a Fellow of the Australian Academy of Law. From 2001, she has served as a Legal Member of the Mental Health Tribunal of Victoria and was a Legal Member of the Psychosurgery Review Board of Victoria from 2005-2010. She is currently the President of the Australian and New Zealand Association of Psychiatry, Psychology and Law. In 2016, Professor McSherry was presented with The Mental Health Services (TheMHS) Award for Exceptional Contribution to Mental Health Services.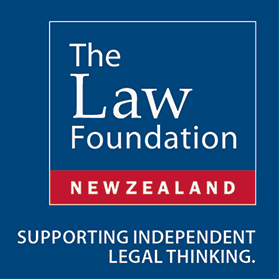 Bernadette McSherry's attendance at the conference has been helped with the assistance from the New Zealand Law Foundation.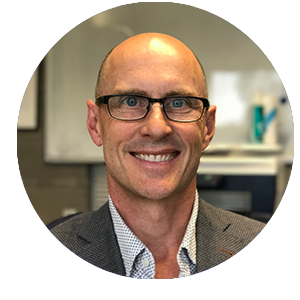 Dr Jeremy Skipworth is a forensic psychiatrist based in Auckland, New Zealand, where he was appointed the Clinical Director of the Regional Forensic Psychiatry Service in 2010. He has also been a member of the New Zealand Parole Board since 2008, and holds an honorary senior lectureship at the University of Auckland.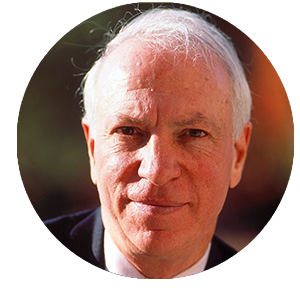 Richard J. Bonnie has co-authored leading textbooks on criminal law and public health law and has special interest in public policies relating to mental health and substance abuse. His first book, The Marijuana Conviction: A History of Marijuana Prohibition in the United States (1974) was republished in 1999 as a "drug policy classic." Professor Bonnie has been involved in public service throughout his career. Among other positions, he has been Associate Director of the National Commission on Marihuana and Drug Abuse (1971 73) and Secretary of the first National Advisory Council on Drug Abuse (1976 80). He recently chaired a Commission on Mental Health Law Reform at the request of the Chief Justice of Virginia (2006-2011).
Professor Bonnie has ¬served as an advisor to the American Psychiatric Association since 1979, received the APA's Isaac Ray Award in 1998 for contributions to forensic psychiatry and special presidential commendations in 2003 and 2016 for contributions to American psychiatry. He has also served on three MacArthur Foundation research networks, including, most recently, Law and Neuroscience.
Professor Bonnie was elected to the National Academy of Medicine in 1991 and has chaired studies for the National Academies on subjects ranging from elder mistreatment to underage drinking, including the landmark report, Ending the Tobacco Problem: A Blueprint for the Nation (2007). Most recently, he chaired a study on policies needed to address the opioid epidemic in the United States. He received the University of Virginia's highest honor, the Thomas Jefferson Award, in 2007.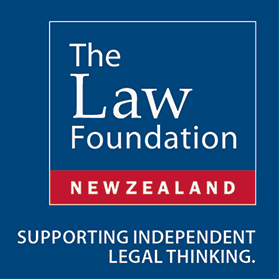 Richard Bonnie's attendance at the conference has been helped with the assistance from the New Zealand Law Foundation.
Ian Freckleton is a Queen's Counsel in full time practice as a barrister throughout Australia. He is also a Professorial Fellow of Law and Psychiatry at the University of Melbourne, an Adjunct Professor of Law and Forensic Medicine at Monash University, an Adjunct Professor of Law at La Trobe University and an Adjunct Professor of Health Sciences at Auckland University of Technology. He is the Editor of the Journal of Law and Medicine and the Editor-in-Chief of Psychiatry, Psychology and Law. He is a Life Member and former President of the Australian and New Zealand Association of Psychiatry, Psychology and Law (ANZAPPL). He has been a member of 10 statutory tribunals and is the author of over 40 books, including Scholarly Misconduct (OUP, 2016), Expert Evidence and Criminal Jury Trials (OUP, 2016, with Delahunty, Horan & McKimie), and the 6th edition of Expert Evidence: Law, Practice, Procedure and Advocacy (Thomson, 2017, with Selby) and more than 500 peer reviewed articles.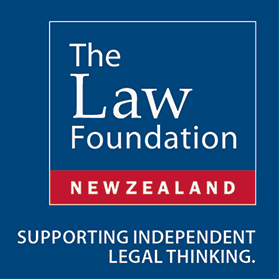 Ian Freckleton's attendance at the conference has been helped with the assistance from the New Zealand Law Foundation.
Warren Brookbanks is a Professor of Criminal Law and Justice Studies and Director of the Centre for Non-Adversarial Justice at the Auckland University of Technology Law School. He was previously at the Auckland Law School where he taught from 1983 to 2016. He is co-author of Bell & Brookbanks, Mental Health Law in New Zealand (2nd edn) and Simester & Brookbanks, Principles of Criminal Law (4th edn). He has co-authorised or edited books on forensic psychiatry and law, unfitness to stand trial, criminal justice and therapeutic jurisprudence. In addition to his teaching and other academic responsibilities he is involved in professional consultation and in recent years has undertaken research for various government departments in New Zealand and abroad, including the New Zealand, English and Scottish Law Commissions, the New Zealand Ministry of Health and the former Mental Health Commission. He was a founding Trustee of the Odyssey House Trust (NZ), a former President of the Australia and New Zealand Association of Psychiatry, Psychology and Law (ANZAPPL) and is currently chair of the Oakley Mental Health Foundation Trust Board.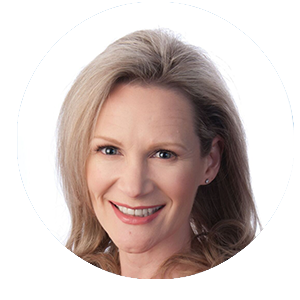 Dr Susanna Every-Palmer is a forensic consultant psychiatrist who is currently employed as Clinical Director and Director of Area Mental Health Services of the Central Regional Forensic Service. Susanna holds a Senior Lecturer role at the University of Otago, where she is completing her PhD. She has strong interests in forensic psychiatry from both clinical practice and research perspectives.
With thanks to our conference partners